Drink-driver jailed after causing the death of Lisa Birtwistle by dangerous driving
Wednesday, November 8, 2023
A man has today been jailed at Preston Crown Court for nine years and four months for causing the death of 32-year-old Lisa Birtwistle by dangerous driving.
Ashley Dean was nearly twice the drink-drive limit at the time the collision occurred in Blackpool Road, Poulton-le-Fylde, at around 10.15pm on Wednesday, 23rd March, 2022.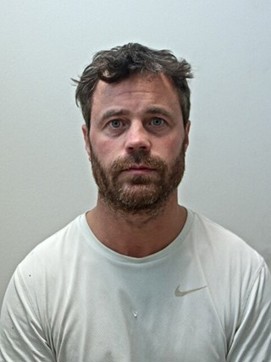 Prior to the collision Dean had spent six hours drinking at a nearby pub before getting behind the wheel of his Vauxhall Vivaro van.
Driving at speeds of between 47mph and 57mph in a 30mph zone, Dean failed to negotiate a left hand bend, crossed into the opposing lane and struck the offside kerbstone before the van came to a stop wedged against a lampost.
Lisa was his front seat passenger.
Rather than ringing for assistance, Dean disposed of several bags of cocaine in a nearby alleyway, more concerned about potential ramifications for himself than Lisa's welfare.
Lisa was sadly pronounced dead at the scene.
Tests later showed that and well as being over the drink-drive limit, Dean had cocaine and cannabis in his system. Dean was also not insured to drive the vehicle.
He pleaded guilty to causing death by dangerous driving and causing death while uninsured. He was banned from driving for 14 years.
T/Sgt Martin Wilcock, from our Road Policing Unit, said: "As a direct result of Dean's selfish actions, Lisa lost her life. He will have to live with the consequences of his truly shameful behaviour.
"My thoughts are very much with Lisa's loved ones today. I hope the outcome of this case brings them some form of closure.
"Sadly, I am talking about yet another fatality caused by an individual driving whilst impaired. This case, like so many others, demonstrates the truly devastating impact of drink-driving. Not only has it taken Lisa's life, there is a devastated family picking left picking up the pieces."